Step into a vibrant, imaginative world with the charming children's book, "Brown Bear, Brown Bear, What Do You See?" This classic tale invites young readers to engage with a playful cast of colorful characters, from a bold blue horse to a cute green frog. Not only does it serve as a delightful introduction to colors and animals, but it also encourages your little ones to broaden their observational skills in a creatively affectionate way. An adventure awaits with each page turn, sparking curiosity and joy for every bright-eyed explorer.

Why Consider This Product?
Enter a magical journey, join us as we venture inside the pages of the "Brown Bear, Brown Bear, What Do You See?" book. Vibrant illustrations color your world while the smart and charming narrative awakens the reader's imagination, making it impossible not to fall in love with this creative masterpiece. Endorsed by educators globally, the book is cherished for its seamless blend of education and entertainment. Customer testimonials proclaim this book as transformative for their children's learning, as it introduces concepts of colors and animals in a fun, memorable way.
Taking hold of this book, children gain a new way to perceive the world around them. The conceptual progression of the narrative instills observational skills, with a lovely rhythm that helps enhance language development. The Institute of Child Development, University of Minnesota, recognizes this book as a pertinent tool to help children engage with their surroundings and enhance their understanding.
An Explosion of Colors
This book serves as a gateway to the universe of colors. The red bird, the yellow duck, the blue horse – each page promises a spectacle, ensuring an exciting, sensory experience for its readers.
Parade of Animals
The wonder of animals unfolds with each turn of a page. The narrative is cleverly designed, penned by the gifted Bill Martin Jr., to generate curiosity and encourage children to identify and differentiate various animals.
Product Quality
This book surpasses expectations in terms of quality. From the tough, rugged cover – resilient against all childhood tantrums – to the glossy, brightly colored pages, every physical aspect of the book is designed with children's interests in mind.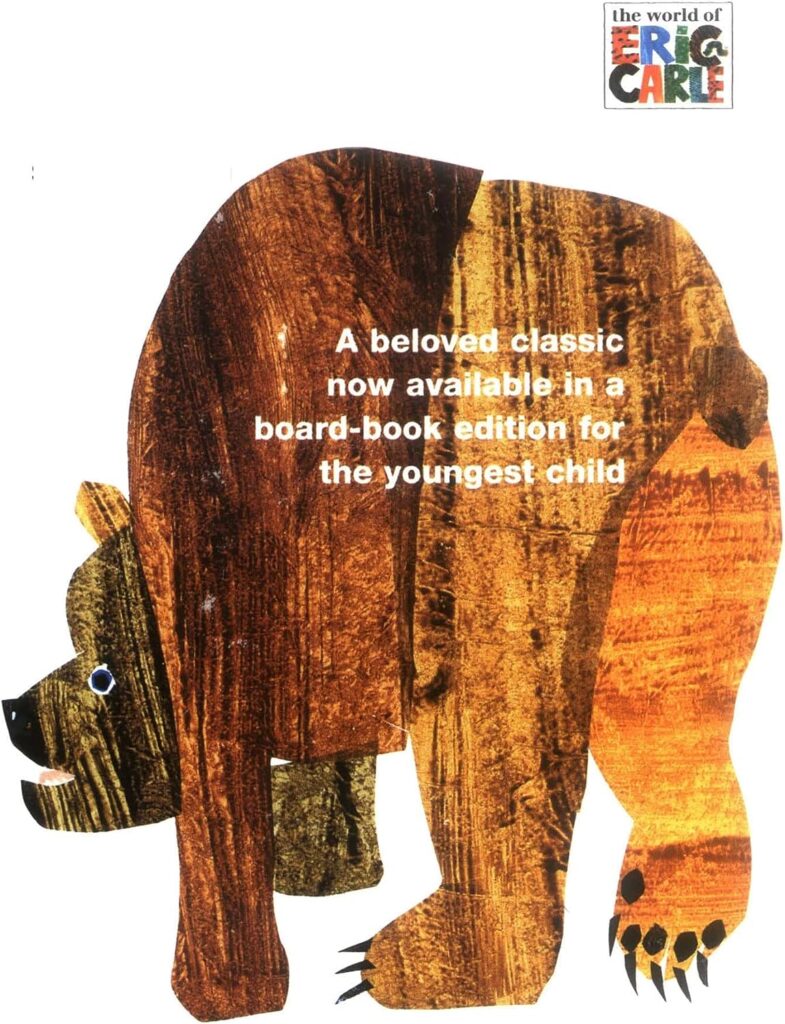 What It's Used For
Igniting Imagination
In the hands of a child, "Brown Bear, Brown Bear, What Do You See?" becomes a key to unlocking whimsical realms, instilling a lifelong love for words and encouraging creativity.
Developing Observation Skills
The recurring pattern throughout the book successfully prompts children to anticipate what comes next, thereby honing their observational skills.
Stimulating Language Skills
The rhythmic pattern promotes language development, simultaneously enriching vocabulary and aiding pronunciation, turning language learning into a delightful experience.
Embracing Environmental Awareness
Children develop empathy towards their furry, feathery and aquatic companions, fostering a bond with the environment at a young age.
Product Specifications
| Print Length | Page Numbers | Weight |
| --- | --- | --- |
| 8 Inches | 28 Pages | 11 Ounces |

Who Needs This
The appeal of "Brown Bear, Brown Bear, What Do You See?" extends not only to young children but also to parents, educators, and anyone interested in imaginative, educational literature.
Pros and Cons
Upsides and Downsides
The pros include engaging visuals, educational features, and delightful narrative; on the other hand, the repetitive pattern may not appeal to all readers.

FAQ's
Frequently Raised Inquiries
The next section answers some potential questions about the book.
What Customers Are Saying
Here's why customers adore this book!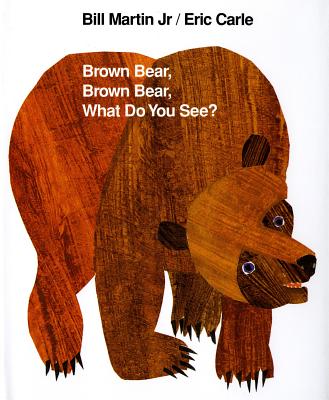 Overall Value
Unravel the worthiness that "Brown Bear, Brown Bear" bestows upon its holders!
Tips and Tricks For Best Results
Let's explore ways to maximize your experience with the book!

Final Thoughts
Product Summary
In review, let's recap the beauty of "Brown Bear, Brown Bear"!
Final Recommendation
So, are you ready to take the fantastical plunge with "Brown Bear, Brown Bear?"
Disclosure: As an Amazon Associate, I earn from qualifying purchases.