As your eyes glide through the engaging, humor-filled pages of "The Day the Crayons Quit", you'll find yourself engrossed in a zany back-to-school tale. This delightful story unveils an unexpected turn of events where Duncan's vibrant crayons refuse to continue their coloring duties. Bursting with character, each crayon reveals its unique personality, letting us in on a secret – crayons have feelings, too! Follow Duncan's journey as he tries to keep his colored companions content and bring them back to their joyful artistry. This comfortably sized 9.25″ x 6.25″, 40-page book is a treasure that young pre-school and primary-aged children from 3 to 7 years will absolutely adore.

Why Consider This Product?
Perhaps you are in search of a delightfully entertaining children's book that weaves an innovative story line while subtly imparting some essential life lessons. Look no further than "The Day the Crayons Quit." This book offers the perfect blend of humor and drama, making it ideal as a back-to-school story you'll be drawn to. Educational psychologists assert that stories which infuse humor enhance cognitive growth in children, enhance their problem-solving abilities, and help them develop emotional intelligence. This book, loved by both parents and children, delivers this and much more.
Endorsed by educators and psychologists alike, "The Day the Crayons Quit" delves into the imaginative minds of crayons depicting their feelings and emotions. This unique narrative style helps youngsters relate to their own feelings, encouraging them to open up and discuss their perspectives. Customer testimonials are streaming in, stating that no sooner did they incorporate this book into their bed-time routine than it became a firm favorite.
Colorful Characters, Engaging Storyline
This book offers a cast of brilliantly colored, vibrant characters, each rich with their own personalities. As children get to know each crayon, they'll be intrigued by the drama that unfolds, eagerly anticipating each new turn in the story.

Nurtures Emotional Intelligence
By attributing emotions to crayons, children learn to empathize with their feelings, inadvertently fostering their emotional intelligence. Kids can discuss why the crayons are upset and what could be done to resolve their grievances, which aids in developing their problem-solving skills.
Fun and Learning Combined
While thoroughly entertaining, the book presents opportunities for learning and growth. Kids are invited to contemplate how they'd behave in a similar situation, fostering mental flexibility and ability to understand others' perspectives.
Ideal Length For Young Attention Spans
Ensuring a balance between achieving a coherent story and respecting young children's attention spans, the book contains 40 pages – the perfect length for a captivating but manageable read.
Product Quality
"The Day the Crayons Quit" showcases top-notch quality in both its blend of engaging content and physical durability. The hardcover format ensures the book can withstand multiple reads – and all the love your child will shower upon it.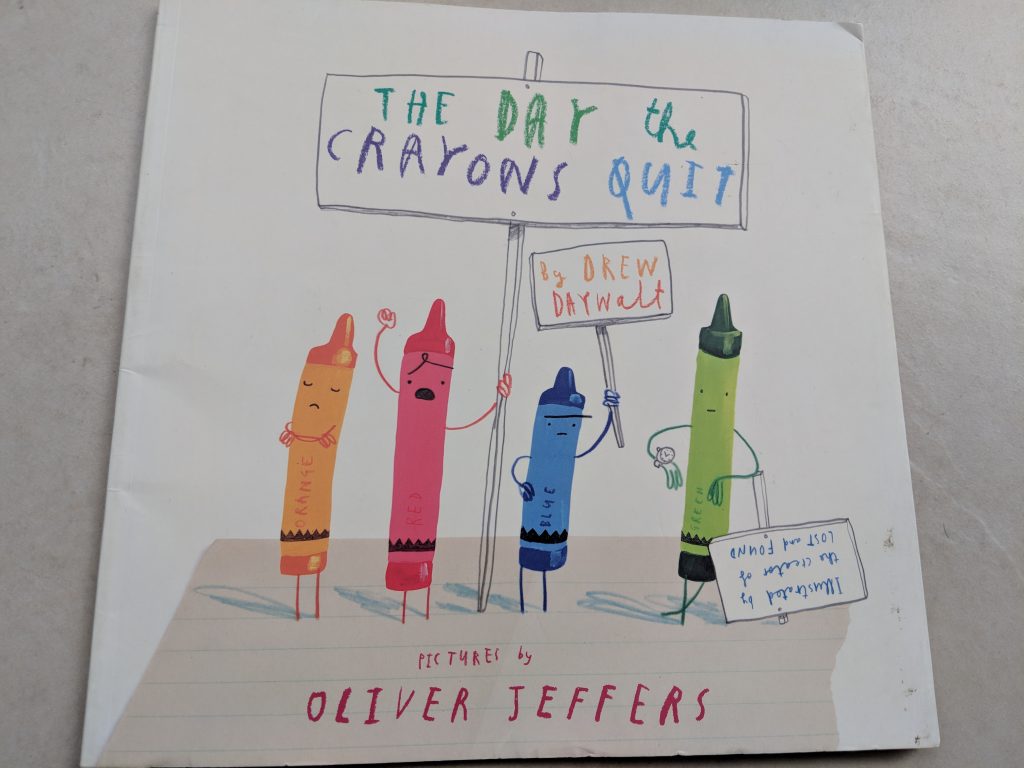 An Adventure In Coloring
Children are introduced to the idea that the tools we consider mundane, like crayons, can have feelings too. This creates a platform for young minds to consider and value emotions, fostering empathy from an early age.
Broadening Understanding Of Emotions
Through well-woven storyline, children gain an understanding about different emotions and how anyone (or any crayon) can experience them. This encourages them to validate their own feelings and the feelings of others.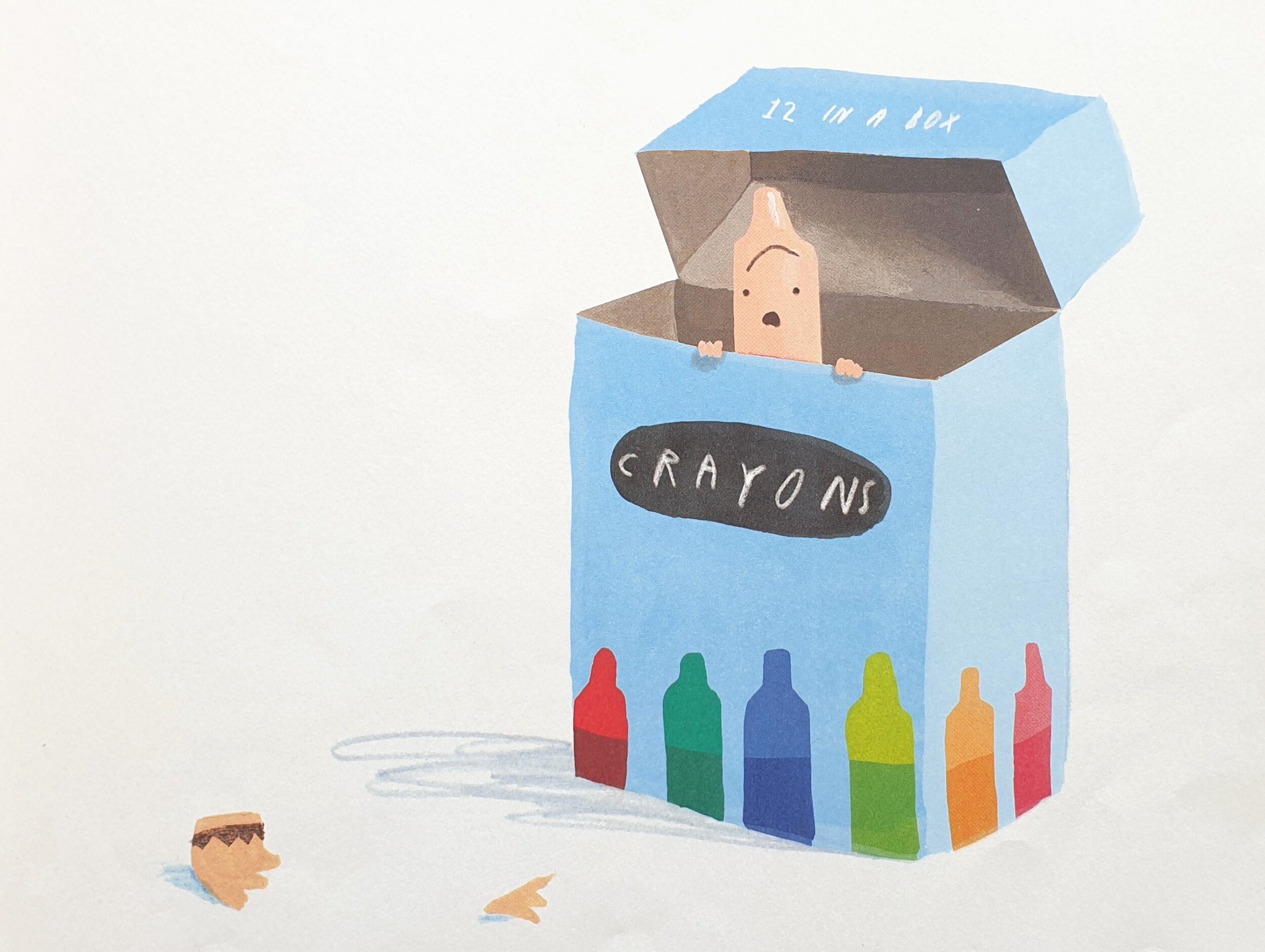 Resolution And Reconciliation
The story provides opportunities for children to think about the problems the crayons face and what can be done to solve those issues. This helps young ones to understand the importance of resolution and reconciliation in daily life.
Inspires Creativity
As the crayons unveil their grievances, kids are led to think about innovative ways of using colors. This thought process may inspire them to expand their creative boundaries during art time.

Product Specifications
| Attributes | Specification |
| --- | --- |
| Age Group | 3 – 7 Years |
| Page Count | 40 Pages |
| Dimensions | 9.25 x 6.25 inches |
An Essential For Every Child
This book is not just adults' favorite, but also a must-have asset for every child between 3 -7 years. It's a perfect read for those who cherish imaginative storylines, colorful characters and learning about feelings.
Pros and Cons
Pro: Educational, fun, encourages emotional growth, and inspires creativity. Con: Might be a bit advanced for children on the lower end of the recommended age spectrum.
FAQ's
What age group is this book recommended for? Is it suitable for a bedtime story? How interactive is the book?

What Customers Are Saying
Customers are full of praise for this book for its original concept, compelling storyline, vibrant illustrations, and educational elements.
Overall Value
Offering education wrapped in entertainment, this book is indubitably a valuable addition to your child's library.

Tips and Tricks For Best Results
Enjoy reading this book with your child. Discuss the story, ask their opinions, invite them to think of their own ending, allowing for an engaging, interactive session that enhances the learning possibilities.
Final Thoughts
"The Day the Crayons Quit" stands out as a back-to-school story that brilliantly combines entertainment and education in a superbly creative manner. It provides an excellent opportunity to discuss emotions with your child and to encourage them to voice their own thoughts and feelings in a safe and open milieu.
In summary…
"The Day the Crayons Quit" is a beautifully crafted, humor-filled story that taps into a child's imagination while helping them understand the importance of feelings.
Our final endorsement…
Owing to its admirable blend of fun and learning, we highly recommend adding this gem to your child's book collection. It promises laughter, intrigue, emotional growth, and bonding time that you and your child will treasure.

Disclosure: As an Amazon Associate, I earn from qualifying purchases.